Council boss paid £230,000 for injury to feelings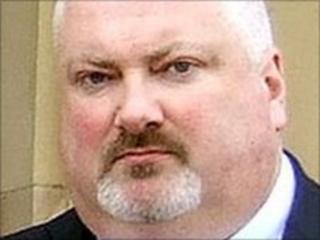 The former chief executive of Shetland Islands Council was paid more than £230,000 in compensation for injury to his feelings, it has emerged.
Details of David Clark's pay-off came during the second day of an Accounts Commission inquiry into the running of the council.
There was anger in February when he parted company with the council with a total pay out of £285,000.
The Accounts Commission hopes to publish findings by the end of summer.
Audit Scotland published a critical report into the council last month.
It found the process for recruiting and selecting Mr Clark was not rigorous enough.
It also criticised his financial settlement, and the lack of strategic leadership at the council.