Defendant had multiple driving licences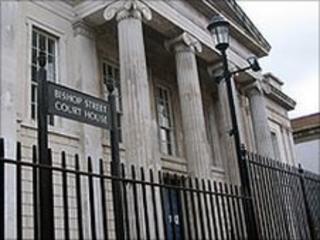 A judge has questioned how a woman was allowed to have multiple addresses and licences in NI and the Irish Republic.
At Londonderry Magistrate Court, Matilda Diver, 41, admitted allowing her 16-year-old son to drive her car without a license or insurance policy.
Judge Barney McElholm said it was "strange in the extreme" how she had provisional and full licenses registered on both sides of the border.
He called on the PSNI, DVLNI and the Irish police to investigate.
The court heard on Tuesday that Mrs Diver, with an address at Ballyarnett, was stopped by the police in June 2009 on the Strand Road in Derry.
A defence solicitor said she became unwell after visiting her husbands grave in County Fermanagh and asked her son to drive home.
Mrs Diver was disqualified from driving for six months, fined £300 and had eight penalty points put on her licence.