Care costs for adults in Warwickshire could rocket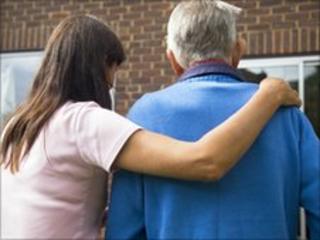 Adult care costs in Warwickshire could be set to soar as the county council prepares to consider proposals to cut subsidies.
Day care would rise from £5.55 to £25 by next April, while respite care would go up from £4.13 to £51.80 per day in December.
Home care hourly charges would rise from £9.66 to £16.45 by next April.
The council has begun a three-month public consultation before a final decision is made.
People will also be consulted on proposals to increase transport charges from £1.33 per journey to full cost - an average of £9 per journey.
'Impact on people'
Conservative councillor Izzi Seccombe, portfolio-holder for adult social care, said: "The bottom line is that these savings have to be made somehow, somewhere, and soon.
"Ultimately it's a decision for elected members of the county council - but we want to know what the impact would be on local people first."
The council said the proposals would reduce current subsidies over the next year and bring Warwickshire into line with other local authorities already charging customers more.
But Liberal Democrat councillor Kate Rolfe, the party's spokesman on adult social care, said: "I find it hard to believe there will be many people that say yes to these proposals.
"My main concern is that those who are liable to pay the full amount will simply not go, and that means they're missing out on something."