Neighbours lose council tax legal battle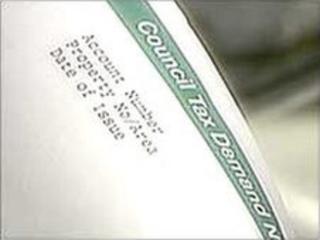 An Edinburgh pair who saved £260 a year because of a typing error have lost a fight to peg their council tax.
Carnbee Park homes were meant to be in Band F when they were built in 1997, but a mistake had Agi Holland and Alan Sutherland's homes in cheaper Band E.
When Lothian's Assessor noticed the mistake the homes were put in the higher band, but the pair successfully challenged the move.
But the Court of Session in Edinburgh overturned the decision on Tuesday.
Lord Gill, in a written ruling issued on Tuesday, said: "In the normal case it is not for this court to disturb findings in fact made by a valuation appeal committee."
But, said the judge, in this case they had "seriously erred".
Wrongly entering the band for Mr Sutherland and Mrs Holland was a straightforward mistake, he said, and pointed out that all the other similar houses in the development had been in the same band.
Lord Gill upheld the appeal against the committee's decision, and returned the cases to the committee for reconsideration.