Money lender 'called at debtor's workplace'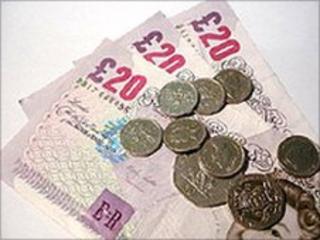 A Belfast doorstep money lender has been fined £200 for using aggressive tactics to get a debt repaid.
The Magistrates Court was told that in March 2009, an agent for Skyline Superstore Ltd of Duncrue Crescent, called at a debtor's workplace.
The agent left a business card with a supervisor with details about the debt.
Visiting debtors at work and acting in a way likely to be publicly embarrassing is considered unfair practice by the Office of Fair Trading.
In court, Skyline Superstore Ltd - a household goods company which also operates as a money lender - admitted engaging in aggressive commercial practice.
The case was taken by the Trading Standards Service of the Department of Enterprise, Trade and Investment.
Damien Doherty of the Trading Standards Service said: "Skyline Superstore Limited have acted in a manner that drops below the standard expected of an established and reputable doorstep money lender,"
"The timing of the visit was aimed to coincide with contacting the debtor during working hours.
"Consequently, this increased the likelihood of the collections agent encountering the debtor's work colleagues and disclosing details on what should be an entirely private matter.
"The company have a right to collect debts but they must do so in a manner which is fair and does not amount to harassment. The complainant was not treated fairly by the Company and was aggressively pursued for the repayment of the loan."
The directors of Skyline Superstore Limited are Ian Lee of The Fort, Helens Bay and Ian Thomas Geary of Main Street, Hillsborough.
The company's last published accounts for the year ending December 2008 showed that the firm made pre-tax profits of £177,063, down from £275,386 the year before.