States of Jersey pledges £500,000 for tourism industry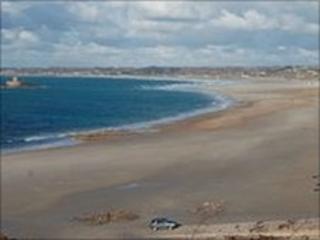 The government has pledged £500,000 to help fund an advertising campaign to encourage tourists to Jersey.
The money will be used by Jersey Tourism to create television, radio and newspaper adverts to attract UK holidaymakers this summer.
The States' economic development department hopes the adverts will attract last-minute tourists to boost the industry and the island's economy.
Jersey Hospitality Association has given £50,000 towards the campaign.
The £500,000 extra funding for 2010 has come from the States' economic stimulus fund, which aims to get the economy moving in difficult times.
Senator Alan Maclean, Minister for Economic Development, said: "I am delighted that additional fiscal stimulus funding has been made available.
"We operate in a challenging and highly competitive market where raising awareness of Jersey as a destination for undecided late-booking UK travellers is key to a successful season."
Earlier this year the island's tourist industry said it intended to shift its focus from families to attract couples aged over 50.
Jersey Tourism said it was turning its attention to leisure visitors because of the continuing decline in business visitor numbers.