Rapper Method Man pleads guilty to tax evasion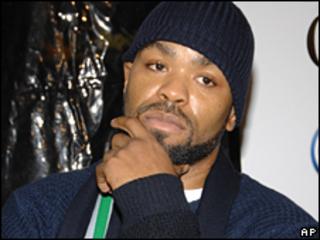 Hip hop star Method Man has pleaded guilty to a tax-evasion charge, writing a cheque on the spot for a final payment of $40,000 (£26,500).
The rapper, real name Clifford Smith, was arrested on 9 October for failing to pay state and personal income taxes between 2004 and 2007.
The one-time member of influential rap group, the Wu-Tang Clan, owed about $106,000 (£70,000).
Smith has starred in several movies and acclaimed TV show The Wire.
He was sentenced to a conditional discharge, which means the arrest will be wiped from his record if he stays out of trouble.
Defence lawyer Peter Frankel said that when the music star found out about the tax issue "he hired someone and immediately corrected it".
Richmond County District Attorney Daniel Donovan called tax evasion "a crime against all New Yorkers," adding "whether you are a celebrity or an average Joe, you will be investigated, arrested and prosecuted".