Dundee's Realtime releases new computer game in US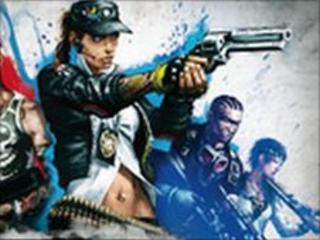 A Dundee-based computer games company has released its latest multi-million pound product in the US.
Realtime Worlds hopes to earn hundreds of millions of pounds from All Points Bulletin (APB), which will be released in the UK on Friday.
It took five years to develop the online role-playing game where players fight each other in the virtual dystopia of San Paro.
Gamers will have to pay per hour or subscribe to play 18-rated APB.
Tom Mayo, Realtime Worlds product manger, said: "It's a pretty big deal. It has been a long time in the making but it's been worthwhile and I think the game will speak for itself."
'Hugely frustrated'
The company, which was founded by the creator of Lemmings and Grand Theft Auto, is based in a former jute mill in Dundee, employs about 300 people and is one of the biggest players in the global computer games market.
Dundee has historically had strong links with the gaming industry and draws much of its talent from Abertay University, which runs specialised courses in software engineering for computer games.
The industry is estimated to contribute £1bn to the UK's GDP each year.
Earlier this month, computer game companies in Dundee reacted with dismay to the government's announcement that a tax break for the industry had been cancelled.
Chancellor George Osborne announced the measure as part of a budget focused on tax increases and spending cuts.
At the time, Colin MacDonald, from Realtime Worlds, said he was "hugely, hugely frustrated and disappointed".
He warned that many game publishers would be seriously considering moving away from the UK to countries like Canada or France, where they could save up to 40% each year.
The tax break proposed by the previous Labour government could have created 3,000 new jobs and £457m to spend on development, according to Tiga, the trade association representing the UK video games industry.