Tobacco trade plea on plan to ban displays in Guernsey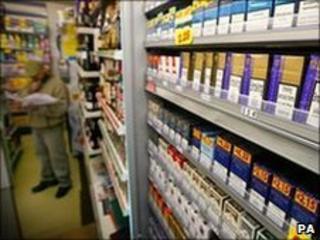 Guernsey's politicians are being urged not to go ahead with a ban on the display of tobacco products.
The States' Health and Social Services department is proposing the move to cut down on young people smoking.
However, the Channel Islands' Tobacco Importers and Manufacturers' Association has written to deputies asking them to scrap plans.
If the ban is imposed, tobacco products will be banished from shop displays and in the airport's duty-free site.
The letter from the trade federation sets out a number of points against the plans and claims the proposal's impact has not been adequately researched.
It points out that retailers in Guernsey may have to renovate their shops to comply with the ban and, basing calculations on the Scottish Government's own Regulatory Impact Assessment, claims this could cost them more than £1,000 to carry out.