Israeli air strike kills Palestinian man, wounds two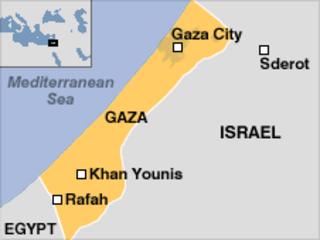 A Palestinian man was killed and two others wounded in an Israeli air strike in Gaza, medics there said.
The Israeli air force said it fired on militants in the northern Gaza Strip after they fired a rocket into Israel.
A BBC correspondent says the suspected militants are thought to be from the Popular Front for the Liberation of Palestine (PFLP).
The group is said to operate independently of Hamas, the Islamist movement that controls Gaza.
Rocket fire out of Gaza has been greatly reduced over the past year after Hamas reigned in attacks, but there continues to be sporadic fire from other militant groups, says the BBC's Jon Donnison in Gaza.
It is almost always ineffective with rockets mostly landing in open fields, our correspondent says.
One Thai farmer in Israel has been killed in the past year.
Dozens of Palestinian, some of them civilians, have been killed in attacks from Israel over the same period.