Court of appeal hearing politicians' expenses case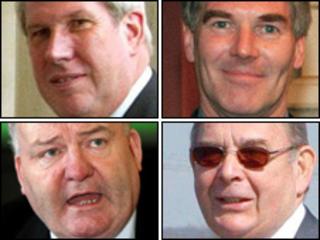 Three ex-Labour MPs and an ex-Tory Peer have begun an appeal against a ruling they should stand trial on allegations they dishonestly claimed expenses.
David Chaytor, Jim Devine, Elliot Morley and Lord Hanningfield deny charges of false accounting.
A judge ruled earlier this month they could not use parliamentary privilege to stop prosecution.
The Court of Appeal has lifted reporting restrictions, saying it is an issue of constitutional proportions.