Man in his 70s dies in fire at home near Kells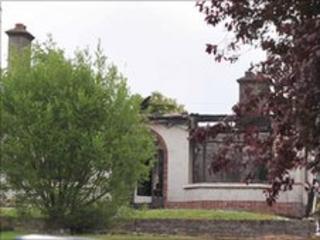 A pensioner has died in an overnight fire at his bungalow near Kells in County Antrim.
The man was 73 and lived on the Woodgreen Road. Emergency services received a call about the fire at 0242 BST on Tuesday.
It is believed the fire - which destroyed the bungalow - started in the living-room. It is not thought to have been deliberate.
The man's name has not yet been released.