No NI kerb crawling prosecutions in past year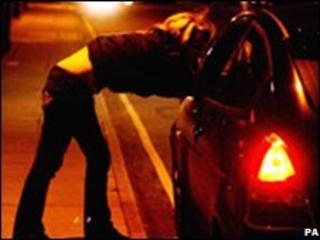 The assembly has heard that no-one has been prosecuted for kerb crawling and soliciting for prostitutes in Northern Ireland in the past year.
New legislation was brought into Northern Ireland in 2009 to target the offences.
SDLP MLA Tommy Burns asked an assembly question to the Department of Justice about prosecutions.
Mr Burns said kerb crawling should be tackled by police even if it was happening in non-residential areas.
"I think the police should be targeting this sort of crime, it shouldn't just be going on," he said.
"Everybody knows it's going on, but the police are not prepared to do really anything about it because maybe it's not happening in a very residential area so they're not getting a huge number of complaints."
In February 2009 the Sexual Offences (NI) Order came into effect while police were also given more power to tackle kerb crawling earlier this year.
The 2009 legislation meant new offences of kerb crawling and soliciting for prostitution were placed on the statue book in Northern Ireland, bringing it into line with the rest of the UK.