Full reservoirs mean South East hosepipe ban unlikely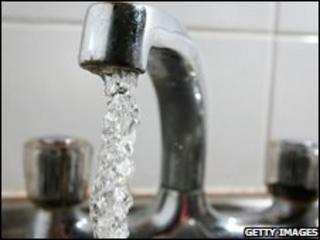 Reservoir levels in south-east England are in a healthy position with the risk of a hosepipe ban this summer unlikely, Southern Water has said.
The company said its four above-ground reservoirs are close to 100% full with levels higher than this time last year.
Ground water levels are also above average due to the rain since October.
Southern Water, which supplies Sussex, Kent, Hampshire and the Isle of Wight, said 696mm of rain had fallen compared to the long-term average of 573mm.
Its latest figures show the reservoir at Powdermill is at 100% capacity, Bewl is 86%, Weir Wood is 88%, and Darwell is 92%.
Water planning and strategy manager, Meyrick Gough, said: "The reservoir levels in our region are in a good position for this time of year.
"We do not anticipate the need for a hosepipe ban, as long as we continue to use water wisely and not waste it."