Fatal fire in Blackburn 'was started at wrong address'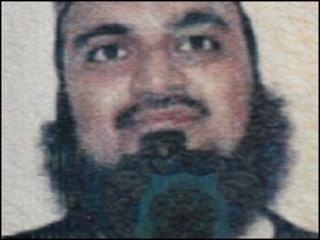 An innocent couple died in a house fire when their assailants got the wrong address in a botched honour killing, Preston Crown Court has heard.
Abdullah Mohammed, 41, and his wife, Aysha Mohammed, 39, died in the fire on London Road, Blackburn, last October.
Hisamuddin Ibrahim, 21, Mohammed Miah, 19, Habib Iqbal, 25, and Sadek Miah, 23, all of east London, deny murder.
The court heard they were taking revenge on a man who was having an affair, but chose the wrong house.
Mr Mohammed was killed in the fire and his wife died a week later. Two of their children, a 14-year-old girl and a nine-year-old boy, were injured but survived.
The prosecution alleged that Sadik Miah, Mohammed Miah and Habib Iqbal started the fire, and that they were ordered to do so by Hisamuddin Ibrahim.
CCTV footage
Mr Ibrahim, the court heard, wanted to kill a man called Mo Ibrahim for having an affair with his married sister and damaging their family's honour.
Prosecutor Brian Cummings said the plan was to target Mo's home at 135 London Road, but the gang got it wrong and set light to number 175.
Mr Cummings told the court there were no witnesses to the start of the blaze but CCTV footage showed a vehicle circling the surrounding streets three times shortly before the fire.
Three figures were then seen to leave the car in the direction of London Road, one appearing to carry a container, before returning and then driving away with its lights off.
The car was tracked by automatic number plate recognition (ANPR) cameras travelling northwards up the motorway from London the evening before, and captured heading out of Blackburn shortly after the blaze back to London.
The defendants all deny murder. Sadek Miah has pleaded guilty to an alternative charge of manslaughter, which his co-defendants all deny.
The trial, which is scheduled to last up to four weeks, continues.