Apology to Nigerian diplomat over cannabis raid bungle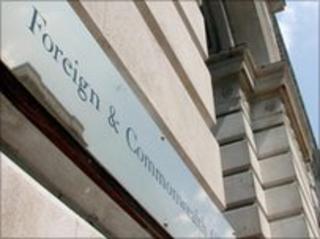 The Foreign Office has apologised after police raided the north London home of a Nigerian diplomat thinking it was a cannabis factory.
Officers searched the Hendon home of Ikechukwu Nwokike after a Met helicopter picked up high heat levels with a thermal camera.
High temperatures are needed to cultivate cannabis.
But when officers went into the home they discovered the diplomat simply had his central heating turned up high.
No drugs were found.
As a diplomat Mr Nwokike, whose young children were in at the time of the raid, has legal immunity from prosecution or detention.
Damian Ekperendu, head of information at the Nigerian High Commission, called it a "a violent violation of a diplomatic property".
He said: "It was wrong for the Metropolitan Police to have violated a diplomatic property.
"They ought to have exercised due diligence before searching the house. They ought to have cleared with the Foreign Office the status of the house before they searched it.
"We have since received an apology from the Foreign Office saying that they regret the raid."
A police spokesman said: "We can confirm that a warrant to search for cannabis plants was executed at a home in north London acting on information received from the Met's air support unit.
"A higher than usual heat source had been detected at the premises, which can indicate a cannabis factory.
"There were no drugs found on the premises and no arrests were made. Further inquiries traced the heat source to the central heating system."