Public's views sought on £3.2m Ferndale revamp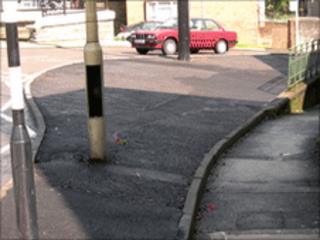 People living in a town where a planned £3.2m make over is due are being shown the plans.
An exhibition of the plans for Ferndale in Rhondda Cynon Taf is being displayed and the public are being asked for their opinion.
Regeneration has already been completed around the Anchor Hotel and the Strand with a new pedestrian link between Lime Street car park and the town's shops.
The whole project is due for completion in 2012.
Rhondda Cynon Taf council plans to begin the third phase of the scheme after consultation later this year.
Further improvements
It is proposing further improvements to shops and businesses in the town and greater links between Darran Park and the town centre.
There are also plans to further spruce up High Street, The Strand and other areas with new street furniture and art work.
Small grants will be made available to businesses to improve the facades of their shops.
Pupils from Ysgol Gynradd Llyn y Forwyn and Darran Park Primary have also been working on ideas to decorate the new walkway which links Lime Street car park to Lake Street and the town centre.
They have designed a small-scale three-dimensional village to be sited on a plinth.
The plans and diagrams illustrating the plans go on display on Tuesday 29 June until Friday 2 July from 10am-5pm every day at Trerhondda Chapel, Ferndale.
People will be also able to complete questionnaires about the proposals.
The scheme is backed with £2m from the European Regional Development Fund through the Welsh Assembly Government.
A further £600,000 will come from the Heads of the Valleys programme as well as funding from the council and the private sector.
Councillor Paul Cannon, cabinet member for economic development, said: "Ferndale is one of a number of town centres we have identified for regeneration and work has already been significant, including the public realm enhancements to The Strand and the creation of the walkway from Lime Street car park, offering attractive, spacious environments for residents and visitors alike.
"The consultation will provide everyone the opportunity to comment and find out more information about the regeneration in Ferndale."