TV station for over-50s to open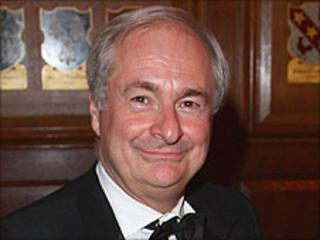 A digital television channel aimed at viewers aged 50 and over will launch later this year, it has been announced.
Vintage TV will focus on music and popular culture from the 1950s to 1980s and feature some original programming.
The station, due to begin broadcasting on Sky and Freesat on 1 September, will also show new music videos for 500 songs recorded before the video age.
Music pundit and broadcaster Paul Gambaccini will be the principal presenter for the new service.
"Quality music lives long after its composition. It does on radio, and it should on television," he said.
The station will also broadcast rare concert and performance footage and revisit news and entertainment shows from numerous TV archives.
Among the new programmes will be a show based on The Antiques Roadshow and aimed at music collectors.
David Pick, founder and head of Vintage TV, said the station would "deliver a stream of vintage musical content which isn't available anywhere else on TV".
"We will also draw on the wisdom and expertise of a wide range of experienced presenters and pundits to infuse yet more life into that music, allowing it to be appreciated by an even wider audience and thus treasured, as it should be, forever," he added.