Bloomfield Collegiate Preparatory School set to close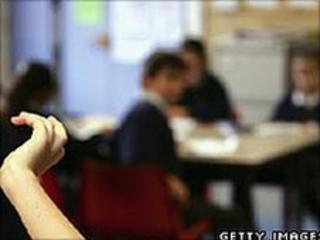 Bloomfield Collegiate Preparatory School in Belfast is to close next year, the BBC has learned.
This is because it has not got enough pupils to keep going.
It is understood it lost some pupils when the education minister Caitriona Ruane announced she planned to cut government funding to prep schools.
Bloomfield governors have said they "have reached a difficult but necessary decision to apply to the department to close in August next year".
Bloomfield is attached to the girls' grammar school in east Belfast.
According to BBC NI education correspondent Maggie Taggart, while the minister backtracked from cutting all funding to prep schools, and instead reduced the government contribution by a third, the threat appears to have affected parents.
It is the first prep to decide it cannot survive with diminishing numbers and budget.
Our correspondent said that "it expects to close the prep next year but some parents are angry they have only just been told and have little time to arrange new schools for their children who do not want to stay until the final closure".
"It has 28 pupils this year, next year only 19 were registered.
"It is understood the governors had tried to get commitment from parents to keep their children at the school but that there has been a drift away.
"Some parents say they are devastated at losing the school while there have been complaints that the school did not act more quickly and decisively," she said.