Elderly Fetcham woman describes £200,000 fraud ordeal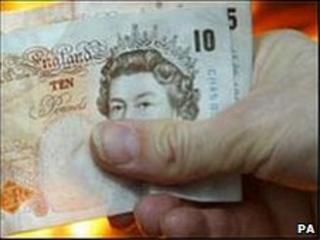 An 84-year-old Fetcham woman who was cheated out of nearly £200,000 has said people need to be aware of how convincing rogue traders can be.
At first, it was thought the woman lost £176,000 but further inquiries have revealed she lost £198,835.
The woman said she believed what the conmen told her and lost all her savings. She now only has her pension.
Det Insp David Cooper has said the case was a "sustained and merciless" fraud on a level he had not seen before.
Between September 2009 until June this year, she was "persistently targeted" by criminals, two calling themselves Mr Matthews and Mr Sparrow. Police have said several suspects are involved.
The former legal secretary, who asked to remain anonymous, issued a statement through Surrey police.
She said: "I feel awful about what has happened. I was so silly. I have lost all of my life savings and all I have coming in now is my Old Age Pension."
She added: "The man from the insurance company, 'Mr Sparrow', said he was working for me in order to get compensation for the building work that was not up to scratch.
"I believed in him and believed what he was telling me - he even said he was using his own money to chase my compensation.
"I've got nothing to show for all that money now and I just feel dreadful."
And she said: "I'm lucky as I've got support from my family and close friends but other people need to aware just how convincing these people are and not to use cold-callers ever."
'Stripped of savings'
In an appeal last week, Det Insp Cooper said the woman was first duped in September 2009 when a man who called himself Mr Matthews said her roof needed repairing.
He offered to carry out repairs for £48,000 and the money was paid, but it is not known what work was actually done.
Two months later, in November 2009, the woman paid a further £23,000 to the same man and then a further £10,000 to a Mr Sparrow who claimed he worked for an insurance company overseeing the work.
In January 2010, Mr Sparrow returned to the woman's house and said building regulations had changed. He demanded a further £48,000 which was paid by cheque.
Between January and April, the victim handed over three more cheques totalling £28,000. Then between May and June this year, the victim handed over £19,135.
Trading standards investigators said once a victim had been singled out, they could often be targeted by a number of different criminals.
Since the first police appeal for information, officers have completed a thorough check of the victim's accounts and found that a further £22,700 was taken.
Det Insp Cooper said: "The conmen constructed a web of lies around this victim which allowed them to take advantage of her again and again.
"Following further investigations into this fraud we now believe the victim has lost almost £200,000, an incredible amount which has left this pensioner stripped of her savings."
He urged friends, families and neighbours to work with Surrey Police to prevent further frauds involving elderly and vulnerable people.
People have been urged to be vigilant when cold-callers offer to carry out work, and bank employees have been warned to be alert if elderly customers repeatedly withdraw or write cheques for large sums of money.