Business start-up rate in Scotland questioned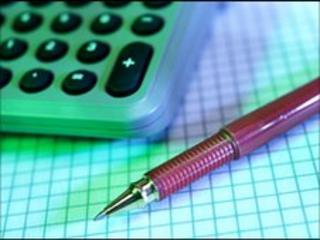 Recent research suggesting Scotland's low rate of business start-ups has worsened with the recession has been called into question.
Earlier this month researchers at Strathclyde University found start-up rates in Scotland had fallen to their lowest point since 2000.
But business support organisation, the GO Group, said it had seen a sharp rise in start-up inquiries.
And it reported a 7% rise in the number of inquiries converted into businesses.
The Strathclyde University analysis, contained in The Global Entrepreneurship Monitor (GEM) 2009, showed the gap between business-forming activity in Scotland and comparable countries had widened significantly.
And Scotland was also found to have a low perception of business opportunity, when set against other countries.
But the GO Group, which runs the Business Gateway service in Glasgow and Ayrshire, said it had seen an 18% increase across Scotland in start-up inquiries between 2008/09 and 2009/10, with new enquiries increasing from 31,543 to 37,360.
The number of inquiries converted into established businesses rose by almost 7% from 9,466 to 10,122 over the same period.
Gordon Hunter, director of business development at the GO Group, said the picture painted about the decline of Scottish start-ups could not be further from the truth.
"The past year has certainly seen some changes, but individuals continue to be influenced by either the drive of economic necessity and/or the desire to be entrepreneurial," he said.
"As a result we've seen an increase in inquiries for business start-up advice this year and we've supported the creation of over 1,000 new businesses in Glasgow over the last year, which is broadly comparable with the figures from previous years."