Khyra Ishaq's mother appeals over prison sentence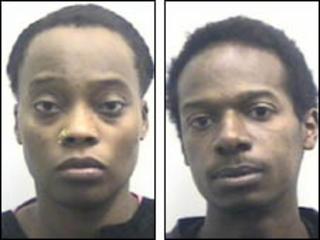 The mother of a seven-year-old girl who was starved to death at her home in Birmingham has lodged an appeal to reduce her jail sentence.
Angela Gordon, 35, pleaded guilty to the manslaughter of Khyra Ishaq on the grounds of diminished responsibility and was sentenced to 15 years in March.
She was ordered to spend a minimum of seven years in jail with the rest of her sentence to be spent on licence.
Her lawyers said no date had been set for an appeal hearing.
Gordon's partner Junaid Abuhamza was jailed indefinitely for Khyra's manslaughter. He has not appealed against his sentence.
The seven-year-old weighed 2st 9lb (16.5kg) when she was found at home in Handsworth, Birmingham, in May 2008 and died later in hospital.