Helicopter pilot 'dazzled' by laser pen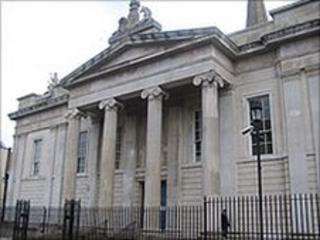 A 20-year-old man who pointed a laser pen at the pilot of a police helicopter has been sentenced to 18 months probation.
The pilot had to take evasive action after being dazzled by the light.
Londonderry Crown Court heard that Patrick White, from Old School Lane, shone the laser pen when the helicopter flew near his home last year.
He had earlier pleaded guilty to endangering the safety of the police helicopter.