Glenluce cannabis find prompts drugs alert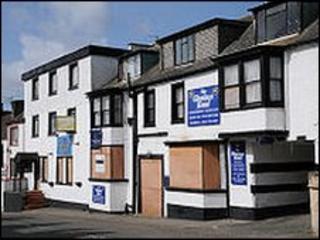 The discovery of drug factory in a disused Galloway hotel has prompted police to urge extra public vigilance.
Advice is being offered to communities across Wigtownshire on tell-tale signs of cannabis cultivation.
The discovery of an "industrial size" drugs factory in the former Glenluce Hotel building earlier this month followed a tip-off by a suspicious member of the public.
It led to the recovery of 2,000 plants with a potential value of £500,000.
Inquiries are continuing in a bid to track down those involved.
The drug find was made on the same day that police were holding a conference in Stranraer to raise awareness on how to spot a cannabis factory.
Disused rural properties are said to be a prime target for criminal gangs looking to cultivate drug crops.
Officers are now offering advice sessions to all community councils in the Wigtownshire area, as well as any interested local groups.