Former fuel depot for sale in St Sampsons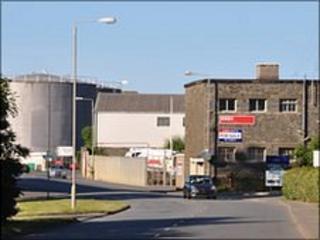 Developers are being invited to submit bids of more than £1.2m to buy the site of an old fuel depot in Guernsey.
The former Guernsey Fuels and Lubrications depot in Bulwer Avenue, St Sampsons, was decommissioned in 2007.
The site, which borders Bulwer Avenue and Longue Hougue Lane, is being sold by owners Esso and could be used for commercial or industrial use.
Subject to permission, it could be put to either waste management, industrial or port-related use.