RIC sword, helmet stolen from museum in Cultra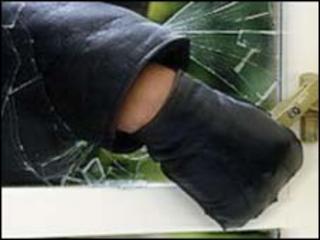 A ceremonial sword has been stolen during a break-in at a museum in County Down.
The burglary, at part of the Ulster Folk and Transport Museum in Cultra, was discovered on Sunday morning.
A glass display cabinet inside a former Royal Irish Constabulary station building was smashed and the sword stolen.
The burglars also took an RIC District Inspector's uniform tunic along with a helmet and a station badge.
Police have appealed for anyone with information to come forward.