Landowners' concern at use of Chinese lanterns in Kent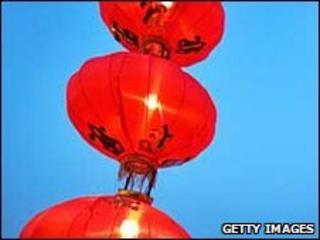 Landowners in Kent are calling for tighter controls over the construction and use of Chinese paper lanterns.
The Country Land and Business Association (CLA) said the lanterns posed a threat to livestock and crops.
It said the potential for injury and damage arose when they burnt out and the wire frames fell to the ground.
CLA South East regional director Rupert Ashby said: "We don't want to be killjoys. We just want people to think what happens to them once they land."
He said insisting on versions with a biodegradable alternative to wire would make "a huge difference".
"The fire risk remains however, so people should think carefully about the surroundings before letting them off."
The wire framed lanterns lift into the air with a lighted candle inside them.
One landowner in Kent said: "I picked one up just this morning in a field. They are very worrying for livestock farmers.
"The wire can easily be chopped in to the silage and a cow would be unable to detect it or spit it out.
"The agony of seeing cattle suffer from their stomach walls being pierced is dreadful. We have a wedding venue on the estate and already discourage use but I will now change that to banning them."
Arable farmers have also raised concerns that the lights could set fire to fields of standing crops or dry hay and straw in summer.
The CLA said so far two deaths had been reported elsewhere in the UK.
A cow died after swallowing the remains of a lantern in Cheshire, which ruptured its stomach, and a foal in Shropshire had to be put down after it injured itself on a fence because it had been scared by one of the decorations.