CJD Scot 'not on official death list'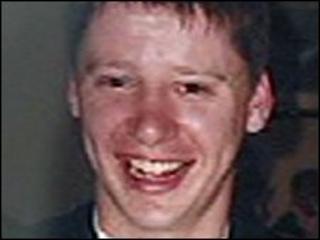 The father of a 30-year-old who died last year from CJD has said his death was not included in official figures.
Grant Goodwin's death certificate says he died from CJD - the human form of BSE - but the unit which compiles CJD figures has yet to recognise his death.
His father, Tommy, said the reason may be that his son had a different genetic code to previous victims, a code which is shared by about half the population.
Mr Goodwin thinks this might mean more people are at risk from the disease.
The Motherwell man is due to meet members of the National CJD Surveillance Unit in Edinburgh later in the hope they will reconsider.
But their spokesman said it has always been accepted that other genetic groups may get variant CJD - and only those who met specific international criteria were listed in the official figures.