Trimble promises rigorous inquiry on flotilla raid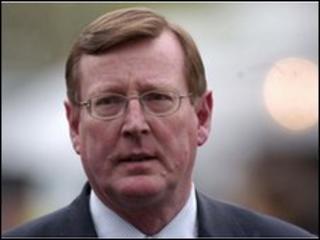 David Trimble is in Israel after being appointed by the country to form part of a panel to investigate a raid on a Gaza-bound flotilla.
Nine Turkish activists died during the raid on the ships which were attempting to break an Israeli blockade.
The commission is to include two foreign observers - Lord Trimble and a retired Canadian general, Ken Watkin.
Speaking on Monday, Lord Trimble said he believed the investigation would be "rigorous".
"I recognize the significance of the decision to include an international element and I understand the constitutional and political niceties that surround that," he said.
"I can say that we are all determined that the inquiry be rigorous and hope that it can thereby make a positive contribution to peace."
The panel was announced two weeks ago but had to be ratified by Israel's parliament.
It will have the right to question senior political and military figures in Israel.
As well as Lord Trimble and General Watkin, the panel contains three Israelis - two retired judges and a retired general.
Some critics have questioned Lord Trimble's impartiality pointing to his position as a founder member of the Friends of Israel advocacy group.
BBC correspondent Wyre Davies is in Jerusalem and said there are differing opinions on Lord Trimble's appointment to the panel.
"Lord Trimble himself and all those who know him point to his track record in other peace movements worldwide," Mr Davies said.
"They would say that he is thoroughly independent and he won't let his wider support of Israel cloud his role in this inquiry.
"There are those who disagree and say that given the fact that he did have such a prominent role in the setting up of this Friends of Israel group in Europe, that perhaps he wasn't the wisest choice for this."