Open University in Scotland applications surge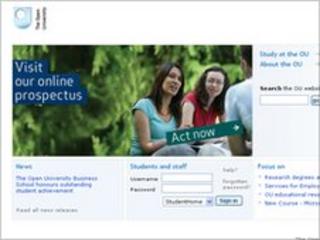 Applications for the Open University in Scotland have surged, it has been revealed.
Applications are said to be up 28% compared to last year, as more people consider the option of part-time study.
The OU said the increase in applications was due to the recession as people strive to move into different careers or increase their skills.
Lucy MacLeod, acting director of the OU in Scotland, said: "The OU is a flexible route to a degree for many."
More than 15,000 people in Scotland currently study with the Open University.
This year's deadline for applications for those applying for financial support is 23 August.