Seafront shelters to arrive in Littlehampton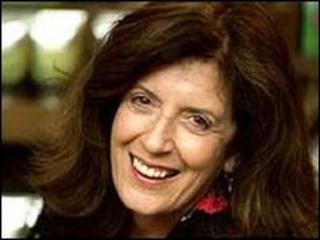 Two new seafront shelters are to be installed in Littlehampton, marking a milestone in the town's regeneration plans.
The first shelter, which is 13m (43ft) long, will be driven from Gosport on Tuesday, with the second arriving on 5 July.
They will sit at either end of the new 380m (1250ft) seafront bench.
The bench was created by designers Studio Weave and students from Connaught Junior School.
The project is funded through the Commission for Architecture and the Built Environment's (CABE) Sea Change Programme and forms part of a multimillion-pound regeneration strategy for the town.
'Sight to see'
A private donation of £100,000 was also received from Gordon Roddick as a tribute to his wife Anita, founder of The Body Shop.
The entrepreneur, who died in 2007 at the age of 64, was born in Littlehampton and opened her first Body Shop in Brighton.
Cllr Norman Dingemans, the cabinet member for economic development at Arun District Council, said: "The arrival of the first shelter really marks an exciting part of this build.
"It will certainly be some sight to see arrive and I am sure that people who are around at the time will stop to watch."