Ex-Labour minister Susan Deacon in SNP children's role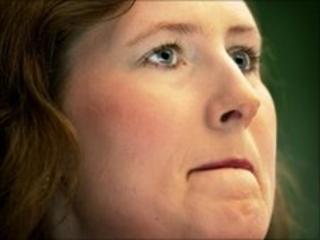 Former Labour minister Susan Deacon has been appointed by the SNP government to improve children's early years.
Prof Deacon, who was the first health minister under devolution, was called in after ministers said progress in the area was not being made quickly enough.
The former Edinburgh East and Musselburgh MSP said it was vital to give children the best start in life.
Ministers said spending £1 on helping a child during their formative years can save the public purse up to £7 later.
Prof Deacon, who teaches at Queen Margaret University in Edinburgh, will report to ministers at the end of the year.
'Best start'
"It is more important than ever that we work together to give Scotland's children the best possible start in life and that we find ways to combine our efforts and resources effectively," she said.
"What we do now - as parents, families and communities as well as through our public services - will have an impact on the lives of individuals and the prosperity of our nation for decades to come."
Education Secretary Michael Russell, who said Prof Deacon was "widely known and respected across Scottish political and public life", added: "Successive governments - local, national and UK - have recognised the importance of investing in the early years of a child's life to give them the best possible start we can.
"While progress in this area is being made, it is not happening quickly enough - more needs to be done to ensure that children from all backgrounds, and particularly those facing the greatest hardships, are given the help they need and deserve."