China 'must ease migrant worker pressures'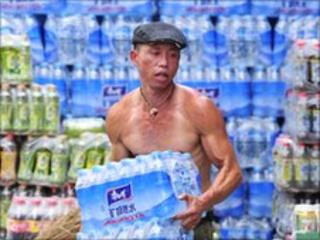 Officials in China have urged the government to help ease the pressures caused by a record number of internal migrant workers.
A report shows China's floating population increased to 211 million last year - a figure the officials say is causing high concern.
Workers who move from the countryside to the cities have healthcare, housing and education needs, it says.
They have no city residence permits and often endure tough working conditions.
Earlier this month, China's Premier Wen Jiabao called for better living conditions for migrant workers from rural areas.
He said China owed them its wealth and tall buildings, and officials should treat them as their own children.
He promised to improve public facilities in the countryside, like schools and hospitals, so that migrant workers would have less to worry about in their hometowns.