Northumberland church holds last service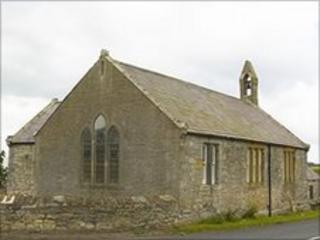 A service of thanksgiving has been held to mark the closure of a Northumberland church.
St Andrew's, in the village of Boulmer, was built by the Duke of Northumberland as a church and schoolroom in 1881.
The school has long since closed, and over the years the congregation has dwindled to single figures.
This has led to the decision by the Parochial Church Council of Longhoughton with Boulmer to close the doors to worshippers.
The Reverend Peter Sutcliffe said that it was not an easy decision, but in the end there was simply no choice.
The final church service was held on Sunday afternoon.