'Dangerous' man missing from Weymouth centre arrested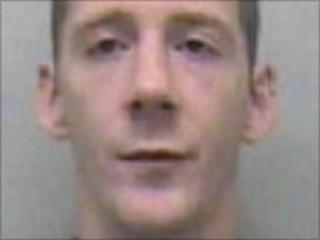 Police have arrested a "dangerous" man who went missing from a treatment centre in Dorset.
James Robertson Rennie, 31, must live permanently at the centre in Weymouth as part of the terms of his release from prison on licence.
He was given a nine-year jail term for burglary, attempted burglary and robbery against elderly people.
He was detained at a Dorchester address on Saturday afternoon after police received a tip-off.
Insp Andy Cook, from Dorset Police, said: "At about 4.30pm on Saturday, police arrested James Robertson Renee at an address in Dorchester as a result of information provided by a member of the public responding to a recent media appeal.
"Dorset Police would wish to thank all members of the public and the media for their help in this case."