Sunburn warning for Glastonbury festival revellers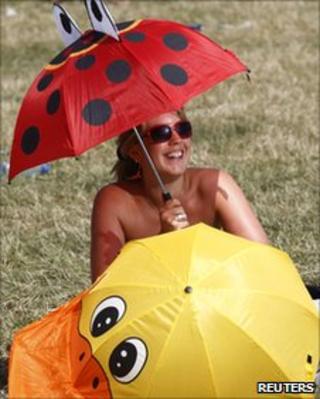 Somerset's chief doctor has urged visitors to the Glastonbury festival to take precautions to avoid sunburn.
The warning comes after more than 2,100 people were treated for heat-related problems at Worthy Farm.
Dr Caroline Gamlin, who is working with the festival medical team, said with temperatures forecast to reach 27C some revellers were already succumbing.
"People should take care to avoid sunburn, heat stroke, headaches and fainting," she said.
Festival goers on site are being given advice to drink plenty of water, wear a hat and spend time in the shade.