Archbishop of Birmingham welcomes papal visit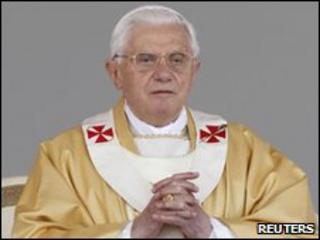 The Archbishop of Birmingham has welcomed the decision to move a beatification ceremony to be conducted by the Pope to the city.
It was announced on Thursday Pope Benedict XVI will hold the service for Cardinal Newman in Birmingham instead of Coventry, as originally proposed.
Archbishop Bernard Longley said Birmingham had a historic bond with Cardinal Newman.
He said people would look forward to the event with "undimmed enthusiasm".
Coventry City Council officials said on Friday a lot of work had already gone into their planning for the visit in September.
The authority was "extremely surprised and disappointed" by the sudden change of location, a spokesman said.
But the Archbishop said: "I know that they will look forward to this beatification with undimmed enthusiasm and enter into the celebration together with pilgrims from elsewhere within and beyond our Catholic archdiocese."
The Catholic church has asked if Cofton Park could be used for the beatification of Cardinal John Henry Newman, who was buried nearby, on 19 September.
Coventry Airport, the original location, can hold crowds of up to 150,000, while Cofton Park holds 80,000.
The Archbishop said the ceremony in the second city highlights the strong links it has with Cardinal Newman.
"Cardinal Newman lived for most of his Catholic life at the Oratory House, Edgbaston and after his death on August 11, 1890 he was buried at the Oratory Fathers' cemetery in Rednal," he said.
"The finest recognition Cardinal Newman received was from the ordinary people of Birmingham whose lives were changed because of their contact with him, and more than 15,000 people spontaneously lined his funeral route from the Oratory to Rednal as a final tribute to this holy, caring parish priest.
"The decision to locate the beatification mass at Cofton Park emphasises Cardinal Newman's long association with his adopted city."
The visit, between 16 and 19 September, is the first papal visit to the UK since that of John Paul II in 1982.
The itinerary includes a reception with the Queen at Holyrood House in Edinburgh and open air Masses in Glasgow and London.