Romany wagon stolen from Lurgashall in West Sussex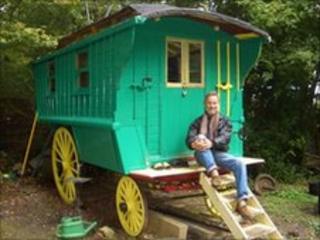 Thieves have stolen a Romany style caravan that was parked on private land near woodland in West Sussex.
Owner David Swanson said the vehicle was taken from land on the edge of Windfall Wood in Lurgashall at some point between 18 and 22 June.
The wagon, which is known as a reading ledge, is painted emerald green with yellow window frames and wheels.
Sussex Police have appealed for anyone who has seen the distinctive vehicle to contact them.