Arson probe into gorse fire at Tuckingmill Valley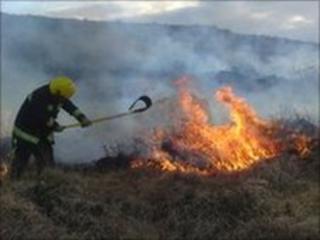 An investigation is under way into the cause of a fire in Cornwall which the fire service believe may have been started deliberately.
Crews from St Austell and Fowey were called to Tuckingmill Valley on Friday night following reports that a 500m (1,640ft) area of gorse was on fire.
Firefighters say they found several areas alight - which led them to believe arsonists may be to blame.
Fire crews spent two and a half hours beating out the flames.