Yorkshireman's 200-mile free bus pass trip to London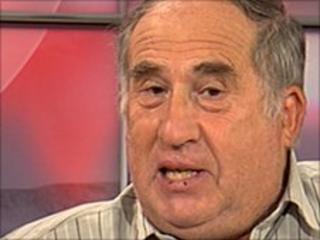 A thrifty Yorkshireman has spent three days travelling more than 200 miles to London with his free bus pass.
Howard Josephson began his journey on a service from his home in Leeds to Pontefract on Monday morning, and arrived in London on Wednesday night.
The 64-year-old said: "After seeing the budget and all the cuts I wondered how long it's going to be before they cut my bus pass out."
"So I thought I'd do it while the going's good", he added.
Mr Josephson's journey took him on 14 buses through places including Doncaster, Newark, Huntingdon and Royston.
He stayed overnight with friends and family during the trip.
"It was a challenge that I wanted to do for a long time, something I have thought about," he said.
"The bus from Grantham to Peterborough was like a luxury bus, it was really, really good.
"I'd like to try to go up to Scotland, that's my next challenge," he said.