Costs of owning a home 'down 4% in two years'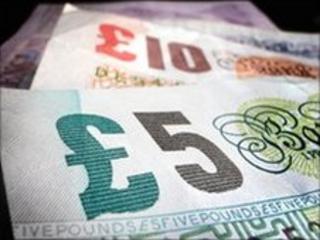 The cost of owning and running a home has dropped by 4% over the past two years because of smaller mortgage payments, according to research.
The Bank of Scotland study found that the average cost of running a home fell by £388, from £8,949 to £8,562, between April 2008 and this year.
Housing costs are now equivalent to 28% of average earnings, down from 32% two years ago.
In Scotland a 19% drop in mortgage payments equates to about £735.
Suren Thiru, housing economist at the Bank of Scotland, said: "Over the last two years the cost associated with owning and running a home in Scotland has fallen, entirely as a consequence of reduced mortgage payments.
"The drop in housing costs has helped to ease the strain on households' finances, providing some relief to homeowners during the economic downturn."
Lower average
During the two-year period the average mortgage rate for existing borrowers dropped from 5.8% to 3.67%.
However, all other aspects of running a home have gone up over the same period.
Household appliances, power and maintenance and repairs costs have all gone up by 10%, with phone bills up by 7% and insurance up by 1%.
Mortgage payments account for 36% of housing costs, followed by power and council tax-domestic rates, which are both 17%.
Average annual housing costs in Scotland were 5% lower than the UK average of £9,020 in April.