Pilkington's factory workers plan protest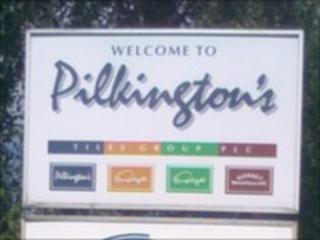 Workers made redundant from tile manufacturer Pilkington's are to stage a protest outside the Salford factory, a union leader has revealed.
More than 200 staff were made redundant at the company's headquarters in Swinton, Salford, on Monday.
Union leaders held talks with the workers on Friday.
Alec McFadden from the TUC said staff "haven't been consulted, they haven't been paid properly, the majority of them don't know what the situation is".
He added: "They've got rights under the law, if their jobs no longer exist they are entitled to redundancy money."
Mr McFadden said factory workers were planning to protest on Monday morning.
The company employs 380 people at its bases in Salford, Dorset and Dublin.
KPMG announced a total of 204 staff would be made redundant at the Swinton factory on Monday.
Thirty seven workers at its quarry in Poole, Dorset, were made redundant on 16 June.