German doctor struck off after botched hip operation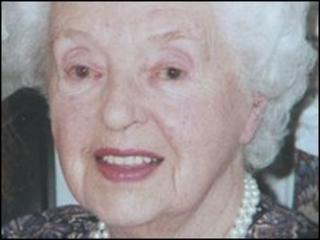 A German locum surgeon who botched a hip operation on an elderly patient who later died has been struck off the medical register.
Dr Werner Kolb, 51, cut through a muscle and created an incision in an artery of Ena Dickinson, 94, in the August 2008 operation.
Mrs Dickinson was admitted to the Grantham and District Hospital after breaking her left femur.
She died eight weeks after the operation.
Heavy bleeding
A General Medical Council fitness to practise panel ruled Dr Kolb persisted with the surgery despite experiencing difficulty from the outset and ignored verbal warnings that he was causing harm to Mrs Dickinson.
He also failed to communicate with colleagues and ask for assistance which led to unnecessary serious physical harm being caused to the 94-year-old, the panel added.
Although it was an isolated incident it was "particularly grave" and the panel, sitting in Manchester, was not satisfied he would not repeat his failings and still posed a risk to patients.
The disciplinary hearing was told that a staff sister recalled Dr Kolb speaking in German and thought she heard him swear "as he struggled to carry out the procedure".
The hearing was told a colleague had to take over as Dr Kolb had approached the hip through the wrong plane and "didn't know where he was".
During a meeting with the NHS trust, Dr Kolb admitted he "kept going on and on until heavy bleeding occurred".
The doctor was not present at the hearing and was not legally represented.
An inquest in March heard it was only thanks to a consultant at the hospital who stepped in that Mrs Dickinson did not die on the operating table.
After the inquest, United Lincolnshire Hospitals NHS Trust said it had changed the way it recruited staff.
A spokeswoman said: "The trust has apologised to Mrs Dickinson's family for mistakes made during her operation.
"Errors were made by the surgeon concerned which were rectified immediately by a senior member of staff, " the trust said.