Scottish Borders public finance cut impact studied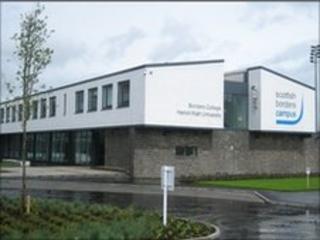 A public finance summit is to be held in the Borders to discuss the impact of spending cuts on services.
The event has been organised by Lib Dem MP Michael Moore and his party colleague MSP Jeremy Purvis.
The meeting is being held at the Borders College campus in Galashiels on Monday.
It will be attended by representatives of Scottish Borders Council and other public agencies, as well as Tory MP David Mundell and MSP John Lamont.
The Scottish Secretary Mr Moore said the recent budget had "underscored just how perilous a state the public finances are in, and the difficult choices which lie ahead".
"I am determined that, despite these circumstances, all those involved will work together to ensure we maintain the highest possible level of public services in the Borders," he said.
Mr Purvis added: "This is an important summit where all those responsible for delivering the high standard of local services which Borderers expect can work together to ensure the highest level is maintained despite pending public spending cuts."