Sheffield hospital 'throws away' man's prosthetic foot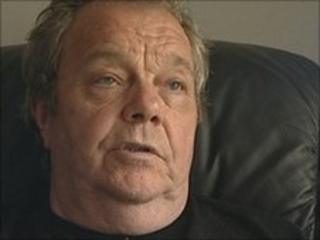 A hospital has apologised after staff lost a man's prosthetic foot.
John Millington left the foot at Sheffield's Northern General Hospital for alterations. He was told by letter that it had probably been thrown away.
Dr Millington, 57, from Barnsley, is using an uncomfortable, ill-fitting foot while he waits for a replacement.
The hospital trust apologised and said a full investigation had been carried out to prevent a similar incident happening again.
Dr Millington, who lost his foot in a road accident more than 40 years ago, said he was "pretty upset" when he received the letter from the hospital.
The letter said: "The prosthetic manager agreed to post out the foot to your home address.
"Unfortunately when she went to collect the foot from the storage facility it wasn't there.
"After a thorough search throughout the whole building it can only be assumed that the foot had accidentally fallen into a nearby waste bin.
"This bin is emptied daily and the main refuse has been collected today."
Dr Millington, a quality control engineer specialising in oil and gas rigs, said: "How could someone lose such a vital piece of equipment?
"If I accidentally lost such as integral part of my job I would be gone, history, never to work in the industry again."
Chris Morley, deputy chief nurse at Sheffield Teaching Hospitals NHS Foundation Trust, said: "We sincerely apologise to Dr Millington for this unusual incident in which his prosthetic foot was lost while being stored at the hospital.
"A full investigation has been carried out and changes made to try and prevent this type of incident happening again.
"When it became clear the foot was missing, we contacted Dr Millington to offer him an appointment so that a new foot could be made as quickly as possible.
"We have also offered to modify his spare prosthetic foot to enable him to use that more comfortably while a new foot is being made."