Belfast man jailed for having 932 child abuse images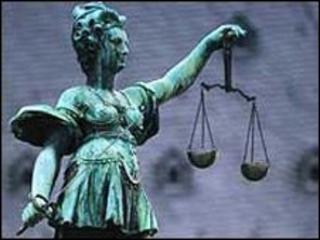 A Belfast man has been jailed for five years after being caught with 932 still photographs and 51 movie files of child abuse on his computer.
David John Hughes, 36, of Tates Avenue, admitted five counts of distributing, three of attempting to distribute and 31 of taking indecent images.
The court was told he also fantasised on internet chatrooms about killing children.
A judge said the content of the chats was "grotesque and disgusting".
Hughes was arrested in July 2009 in a planned operation by police who seized his laptop computer for examination.
Judge Tom Burgess said the images they found were "vile and degrading assaults on very young children".
"The defendant would have been in no doubt whatsoever that the effect of the actions involved in these activites could only have left these children severly traumatised for the rest of their lives," he said.
The judge added that Hughes "all too willingly allowed himself not just to view but then to swap with others - in doing so he lends himself tho this awful trade".
Hughes must serve a further five years on licence after his release after the judge determined that he poses a serious risk to children in the future.
He must also sign the police sex offenders register for the rest of his life and had a Sexual Offences Prevention Order imposed "until further order".
As part of the SOPO, Hughes is banned from owning a computer or any device with internet capabilities, having contact with children without approval from social services and getting a job without approval from a risk manager.
He must allow police into his home to let them check he is abiding by the order.