Canal crime alert scheme extended in Lancashire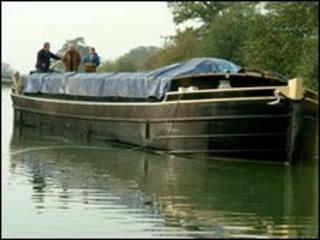 A scheme which alerts barge owners to criminal behaviour on the canals by text has been extended in Lancashire.
CanalWatch was set up in Garstang in April so police could share information with boat owners, residents and businesses around the Lancaster canal.
It originally covered the Bayhorse to Barton Marina section but has now been rolled out all along the canal.
Lancashire police said more than 100 people were currently enrolled on the mobile phone scheme.
Pc Dave Shaw, community beat manager for Garstang, said: "Following a recent meeting, which involved members of Lancaster Canal Boat Club, British Waterways and representatives from the marinas at Galgate and Glasson Dock, it was decided that it would be really beneficial if the scheme could cover the full length of the canal, which would provide more protection to current and new members."
He added: "The multi-send software allows us to send text messages en masse to some or all contacts within the database instantly, regardless of where they are.
"Members are also encouraged to report suspicious behaviour to us so that we can alert other members."
Anyone wishing to join the scheme is urged to contact the neighbourhood police team.