Rapist jailed for 1987 sex attack in east London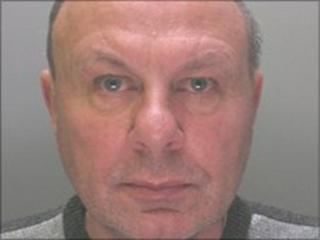 A sex attacker caught after a cold case review has been jailed for 10 years.
Convicted rapist Geoffrey Davey, 60, from Grays, Essex, admitted raping an office worker in 1987 and was jailed for 10 years at Southwark Crown Court.
He has already served a term for raping a west London doctor only weeks after the earlier attack, in east London, which was unsolved for 23 years.
He was arrested at his home in March this year after tests on his clothing by officers reviewing unsolved crimes.
They were able to use more sophisticated forensic analysis techniques than were available at the time, the court was told.
Scientific advances
Judge Andrew Goymer, who heard details of the old offence, said he was surprised Davey had not been charged with attempted murder.
"It may be that your intention was not to satisfy sexual urges, but to humiliate and degrade your victim. You succeeded in doing just that.
"She fought back bravely and you, in a cowardly fashion, humiliated, terrified and degraded her."
Det Insp Glyn Whittick, of the City of London Police, said: "It is always pleasing when scientific advances offer us a fresh perspective on a case.
"Once we get that fresh lead there is a tangible determination among the team to see such investigations through to a successful conclusion."