Racing boss 'found dead at sadomasochistic sex club'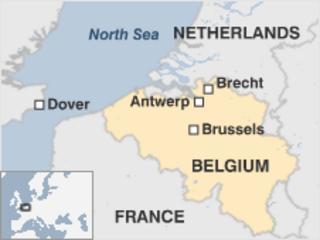 Two women have been arrested after a British motor racing boss was found dead in a shower at a sadomasochistic sex club in Belgium.
Robin Mortimer, 58, owner of RPM Motorsport, was found in the village of Brecht, near Antwerp, on Tuesday.
The public prosecutor in Antwerp said an initial investigation suggested he did not die of natural causes.
He said the women had been charged with "assault and battery leading to death, without intent to kill".
'Sad case'
In a statement released on their behalf, Mr Mortimer's family said it was "understood that Robin died of natural causes in his sleep at a hotel".
However, prosecutors said this did not appear to be the case.
A post-mortem examination is being carried out to try to determine exactly what happened. It is understood that Mr Mortimer was found in a shower, but died in another part of the club.
Spokesman Paul Van Tigchelt said: "We have arrested two women who worked with him in that club. Now the file is with a judge who is leading the investigation.
"It is rather a sad case."
A judge must now decide whether there is sufficient evidence to bring the women - who call themselves Mistress Lucrezia and Mistress Juno - to court.
According to her website, Mistress Lucrezia offers clients "bondage, humiliation, torture, education and cross-dressing".
Mr Mortimer, who was from Coventry, was the son of Grand Prix driver Charles Mortimer. He leaves behind his wife Bridget and son, motor racing champion Alex Mortimer.
A spokesman for the Foreign Office said: "We can confirm the death of 58-year-old British man Robin Mortimer near Antwerp on June 22. Next of kin are aware and we are providing consular assistance."