Court challenge to Larne slaughterhouse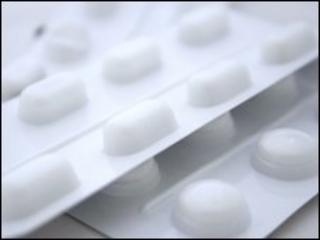 A major pharmaceutical company has won High Court permission to challenge a decision to allow an abattoir to operate beside its research facility.
Warner Chilcott wants to overturn a decision to grant planning permission for a change of use at the boning plant on Old Belfast Road, Millbrook, Larne.
A judge also ruled that there be no slaughtering at the Topping Meats premises until the case is resolved.
The case will proceed to a full hearing at the High Court later this year.
Although the challenge is to a Planning Service decision, lawyers for Topping Meats argued that it should be denied.
But after hearing submissions Mr Justice Treacy ruled that Warner Chilcott should be granted leave to apply for a judicial review.
He said: "I am satisfied the public interest requires that this application should proceed to a substantive hearing in respect of all of the issues.
"I propose to grant leave on all of the grounds advanced and grant interim relief in the form of an order preventing the operation of Topping Meats premises as an abattoir pending the determination of this application or until further order."
Warner Chilcott has founded, under the name Galen, by the late Sir Allen McClay who grew it into a £1bn business.
The company changed its name in 2004 after a stock market listing.
It employs about 130 people at its Larne plant.